CLAY ART FOR YOUR KITCHEN & HOME
From custom work, commissioned dinnerware, to beautiful additions to your home, Canadian Clay makes it easy to buy or give practical expression of custom art.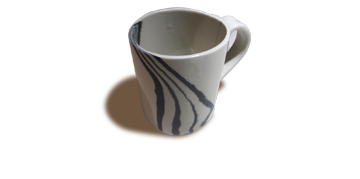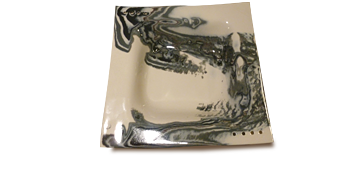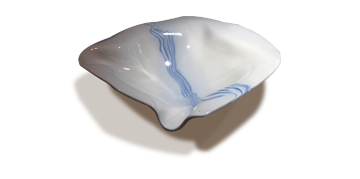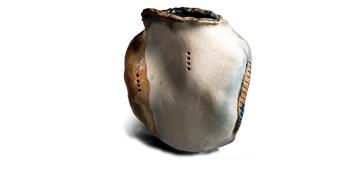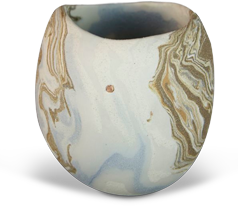 MEET THE ARTIST IN PERSON
If you would like to see work on display and meet with Frank Trotz in person, come by Clay Design Studio Gallery, 170 Brunswick Avenue (at Harbord Street).
COMMISSION WORK
I can make pieces, or sets of pieces to order. I work with customers on the design and the colours. Then I make the work.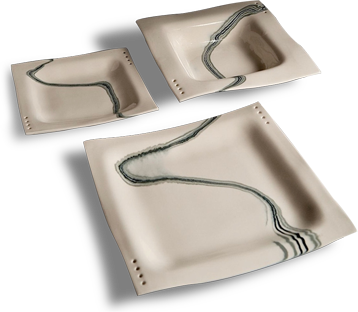 WHY IS IT CALLED CANADIAN CLAY?
The name aptly describes the imagery of my work. The colours; greens, browns, black, and gray, in my work are the colours of Canadian lands and waters as seen from 30,000 feet. I use only one glaze, a clear glaze, because I work with colours in clay. I mix various kinds of clays to achieve the various textures in my work. I was told long ago that I should not do this, that different kinds of clays would not work together. I'm still doing it, with great success.
Every piece that I make gets sanded on my downdraft table, because the colours are inside the clay and I need to get inside the clay to make the colours come alive. All pieces are fired to 2345 degrees.
All of my work is handbuilt, so each piece is unique, even if it is part of a set of dinnerware. When you put out a set of my dinnerware on your dining table, you will see 24 unique pieces. When you set up one of my large vases, you will be amazed with the movement of the piece. When you hang one of my wall pieces in your garden, you will see constant change through the seasons.